Ultimate List of Newborn Essentials & Baby Registry Must-Haves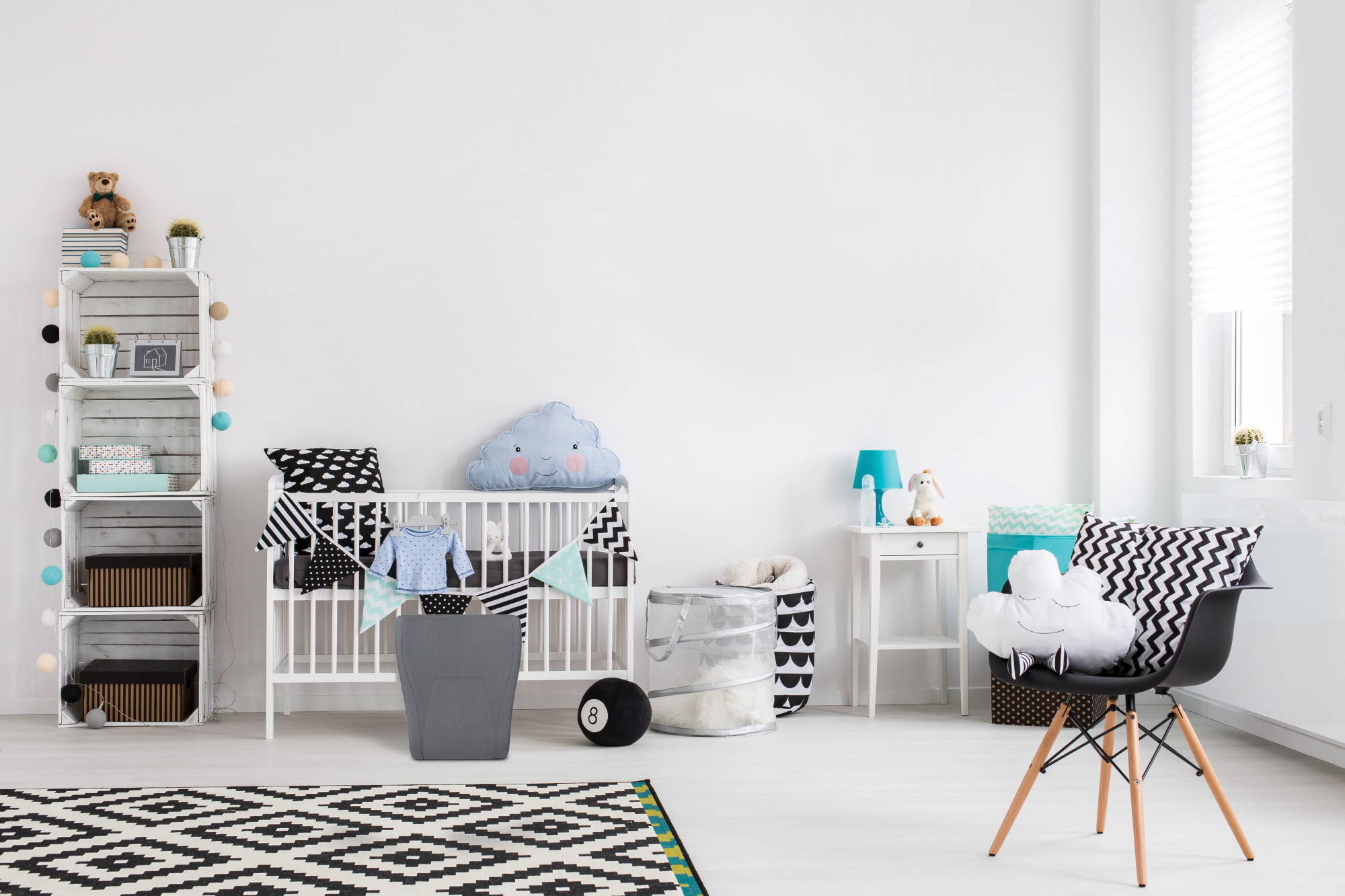 Your little bundle of joy is about to arrive — congratulations!
As exciting as this time is, chances are you're just a little bit overwhelmed with all the items remaining on your to-do list. Well, don't worry, Mama, we've got you covered!
We've put together the perfect list of newborn essentials, so you don't have to. We have everything from clothing, feeding essentials, travel items, nursery necessities, and more.
A majority of your first few months with the new baby are going to be taken up by sleeping, pooping, and eating. Whether you are using formula or breastfeeding, you'll need to prepare for round-the-clock feeds, diaper changes, and more. Here is a list of our must-have newborn feeding products:
A mix of at least 10 bottles, both 4 and 8 ounce

Bottle nipples

7 bibs

7 burp cloths

Breast pump

Nursing pads

Nipple cream

Milk storage bags

Newborn formula

A bottle brush

A dishwasher basket or bottle sterilizer

Bottle warmer (optional)

Pacifiers (optional)
Two practical and life-changing items to consider adding to your list of feeding essentials are- the Ready Rocker and a feeding pillow. These two nursing products are great for mom and baby - ensuring a comfortable experience for both. Additionally, they help prevent back, shoulder, and arm pain during those regular feeds. The Ready Rocker has the added benefit of turning any piece of furniture into a rocking chair, which can be especially beneficial for parents on the go or those with colicky babies.
Newborn Health Essentials

As new parents, you're always going to worry at the sound of any sneeze, sniffle, or cough. It's completely normal to stress; every parent does. One thing that can help put your mind at ease is arming yourself with all the health and first aid essentials needed for your little one.
Baby nail clippers and nail file

Cradle cap brush

First aid kit

Baby thermometer

A nasal aspirator
Baby Essentials Checklist: Diapers

Diapers, diapers, diapers, and more diapers. A must-have item for all newborn households. You'll be amazed at how frequently you run out of diapers, so you can never be too prepared.
3 large boxes of disposable newborn-size diapers

7 diaper covers

3 large boxes of gentle, unscented baby wipes

A couple of tubes of diaper cream

A couple of cute diaper bags for when you're on the move

A changing table

A diaper pail
If you're looking to minimize your impact on the planet and go green, you can also opt for cloth diapers instead. We'd recommend getting at least 6 dozen of these, as your little one will go through them pretty fast!
Newborn Nursery Essentials

Pro-Tip: when it comes to the nursery, it's so much easier to paint and decorate before furnishing and filling up the room with baby essentials. Here's a list of our must-have nursery items:
A bassinet, crib, or cradle

A flat, fitted mattress for your crib

A couple of fitted crib sheets

A baby monitor

A rocking chair or Ready Rocker

Baby swing or bouncer

Sensory baby playmat

A dresser to store all those clothes you bought!

Smart storage option for toys, gifts, and more
It's not essential by any means, but a sensory light is a great nursery addition to help stimulate and engage your baby's vision and sense of sight.
Newborn Bathtime Essentials

Baby's first bath can be such a fun and adorable experience for first-time parents. With that being said, you'll definitely want to make sure you come to the tub/sink ready. The last thing you want is to be unprepared with a slippery baby who is tired and ready for bed! See our list of bathtime essentials to have on-deck:
A baby bathtub

Baby shampoo and body wash (natural/organic and free of harmful ingredients)

A soft fiber washcloth

A couple of hooded baby towels

Baby lotion
As a reminder, it's very common for newborns to have sensitive skin. To prevent irritation and keep your baby's skin healthy, you'll want to make sure only to use wash products with natural ingredients.
Newborn Clothing Essentials

The options are endless when it comes to picking out tiny, adorable outfits for newborns. Our best advice is to go with clothing items that are cute, cozy, and practical! Use this checklist to ensure you have everything you need for your baby's wardrobe.
At least 10 onesies (you don't want to be tackling a laundry pile on no sleep!)

7 pairs of socks or booties

A pair of no-scratch mittens

7 pajama sets

7 shirts

7 pants

3 sweaters

3 newborn baby hats (summer or winter depending on the season)

A couple of jackets

A couple of cute dress-up outfits like rompers
If you're having a winter baby, it's always a good idea to add a wearable blanket and fleece suit to your list. You'll also want to be mindful of your newborn's sensitive skin and only use gentle laundry detergent when washing your baby's dirty laundry.
Baby On-the-Go Essentials

Your first few days will hopefully be spent bonding with your newborn, taking lots of pictures, and of course, resting and recovering. But eventually, you will need to leave the house and venture into the great outdoors - visiting all those friends and family members dying to meet your new baby.
Leaving with your newborn can be a little daunting at first, where you might even feel like you're packing up half the house! Just remember, it's always better to overpack than to be unprepared!
Two items you'll want to make sure you include on every packing list are definitely your diaper bag and clean diapers. It also never hurts to pack a spare change of clothes.
Additionally, you don't want to forget any feeding essentials. There's nothing quite like a hungry baby. While we've included a list of the basics, always be sure to pack any items that are part of your baby's daily feeding routine. For bottle-fed babies, you'll need clean bottles and nipples, formula, and burp cloths. For breast-fed babies, you'll want to pack burp cloths and nursing pads.
In addition to the above, you'll want to add the following to your packing list:
Newborn car seat

Baby stroller

Baby carrier

Portable changing mat

Portable travel crib for overnight stays
It's also a great idea to pack a portable playmat, so your baby can enjoy tummy time, even when on the go.
With all the baby products out there and all the necessary preparations to have in place, getting ready for your baby's arrival can be overwhelming, to say the least! But hopefully, our Baby Registry Checklist and list of Newborn Essentials can help remove some of that stress.
If interested in learning more about the Ready Rocker and how it can help soothe your baby on the go, in the living room, at grandma & grandpa's house, and essentially every in-between, take a look here.
Prev
Next
Previous: Ready Rocker Among Best Nursery Gliders of 2022
Next: "WOW, that's really cool - LOVE!" "I know, very cool"