It's as simple as 1, 2, 3...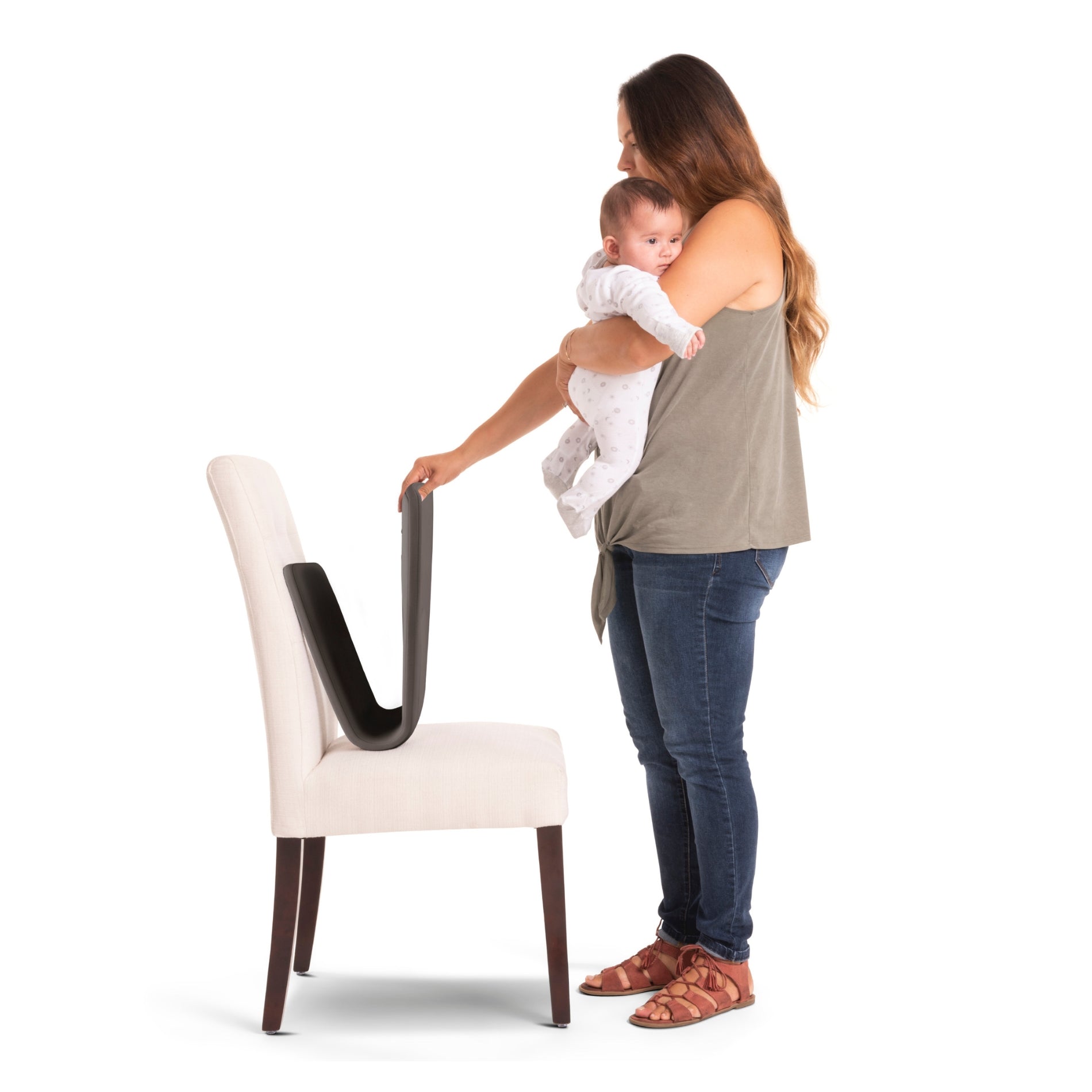 1. SET
the rocker against a comfortable, but firm surface. Remove any soft pillows or cushions from behind the rocker if using in bed or on the sofa.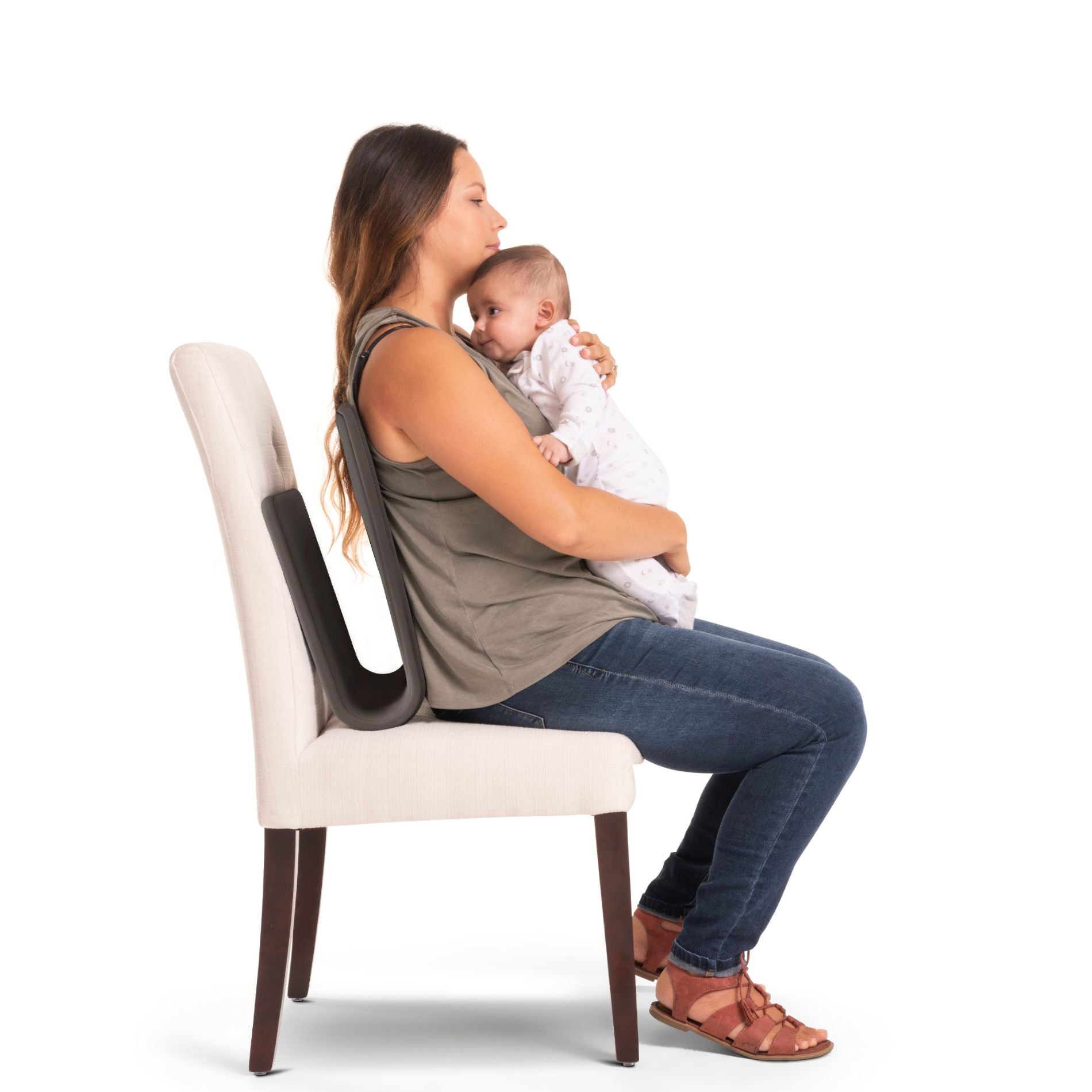 2. SIT
with the Ready Rocker between your back and the stationary surface, making sure that there's enough room for you to rock comfortably and securely.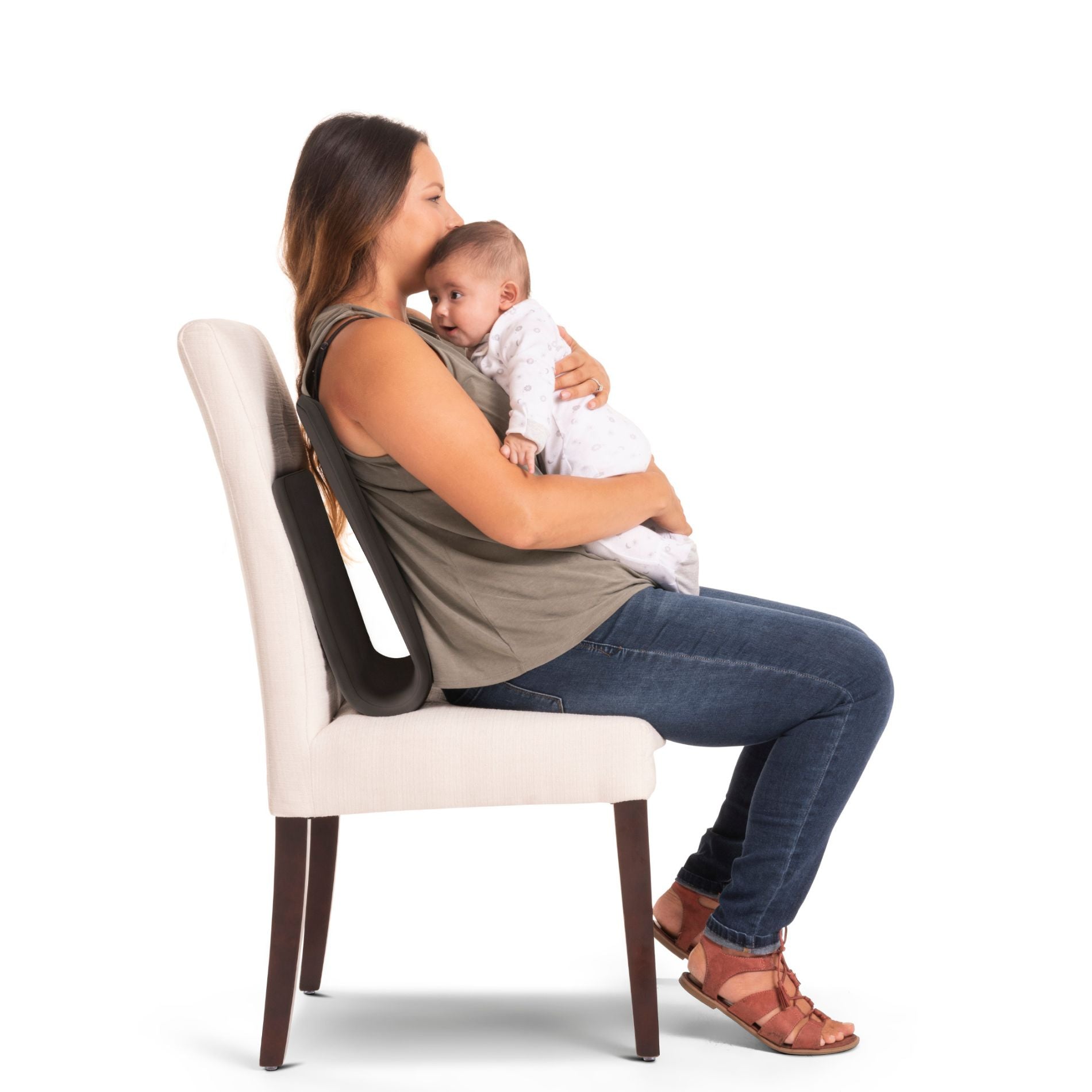 3. SHIFT
your weight into the Ready Rocker, pushing back gently until reclined, then simply allow the rocker to rebound you forward. Repeat and enjoy!
Use the Ready Rocker
Virtually Anywhere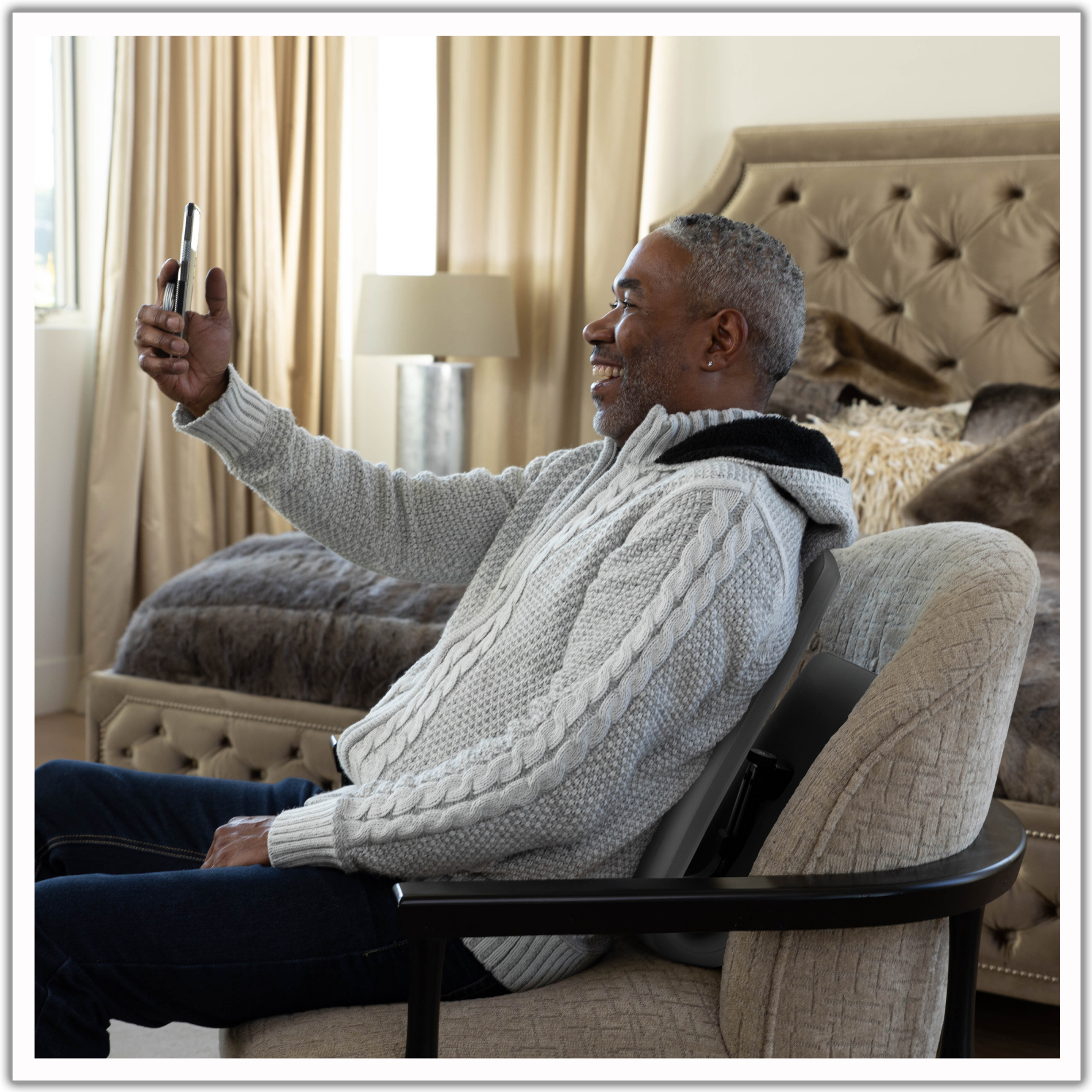 STAY
Enjoy your home again – all of it. Now you can rock in your bed, on the sofa, at the table, or even in your backyard.
GO
Take your Ready Rocker to the park, school, out for dinner, and in your carry-on on vacation.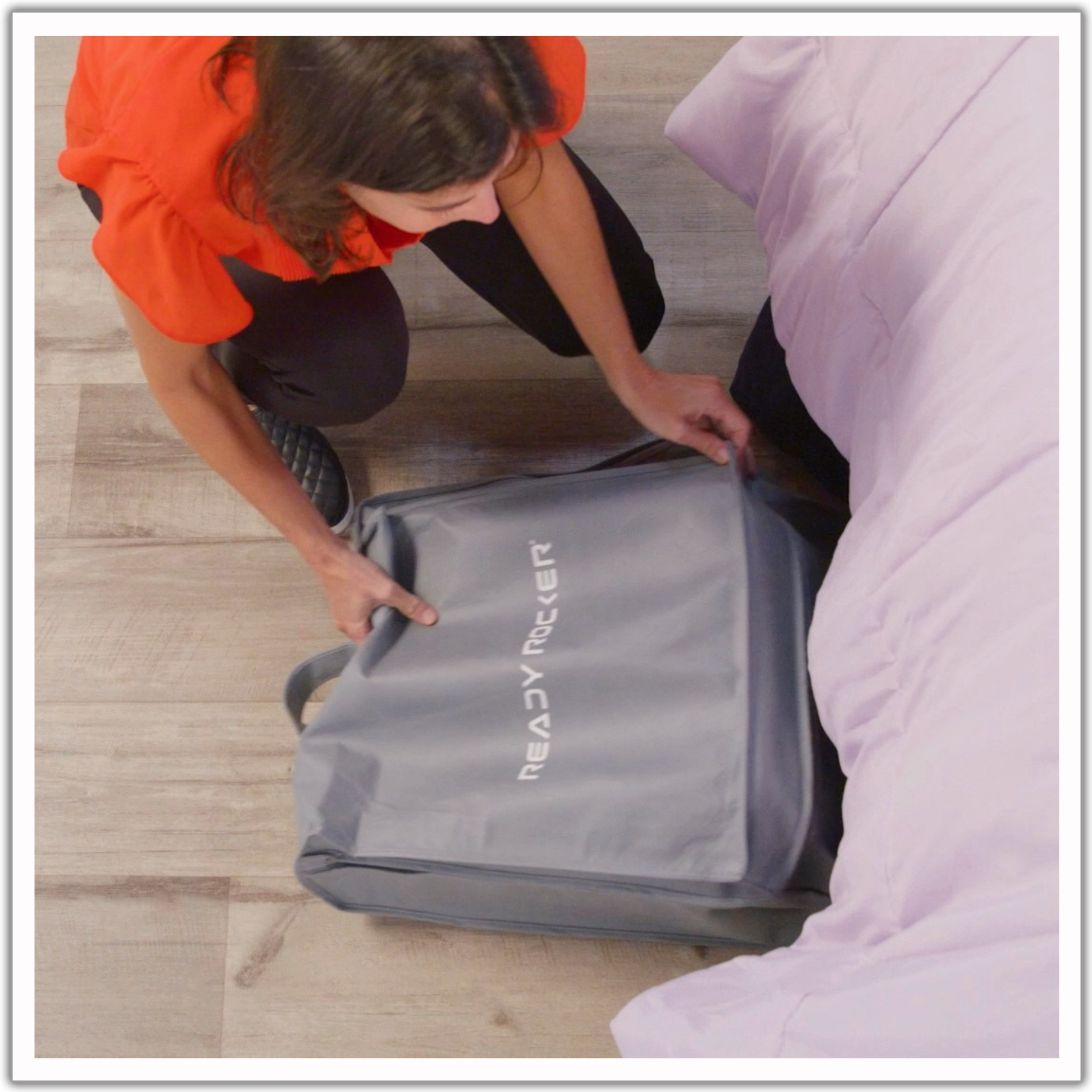 STORE
We know free space is hard to come by these days. The Ready Rocker stores beautifully in your closet, trunk of your car, and under your bed!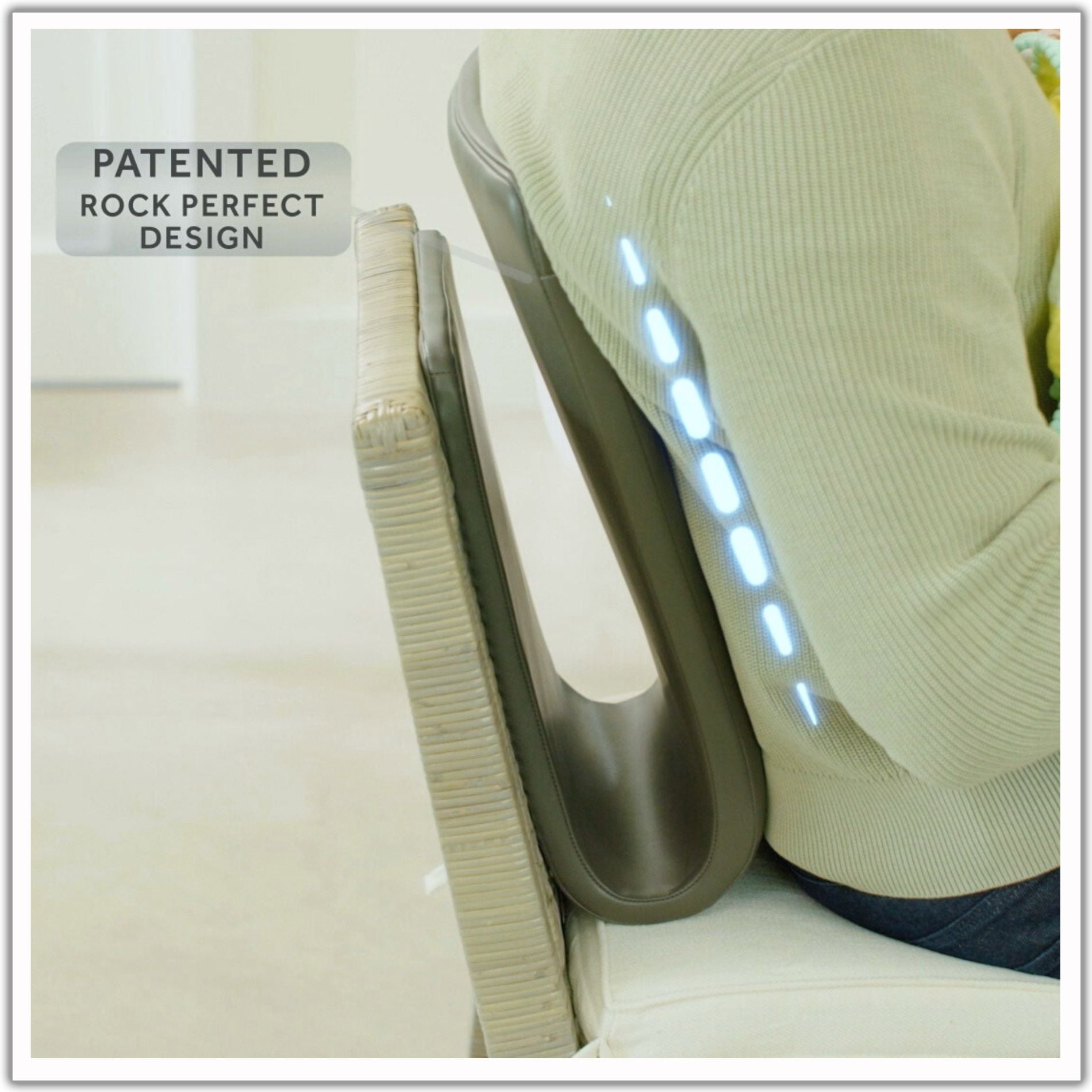 We've got your back.
Literally.
Its ergonomic design takes the pressure off your back and joints while providing comfort and support. The patented alloy frame helps propel you forward to create the perfect rocking motion.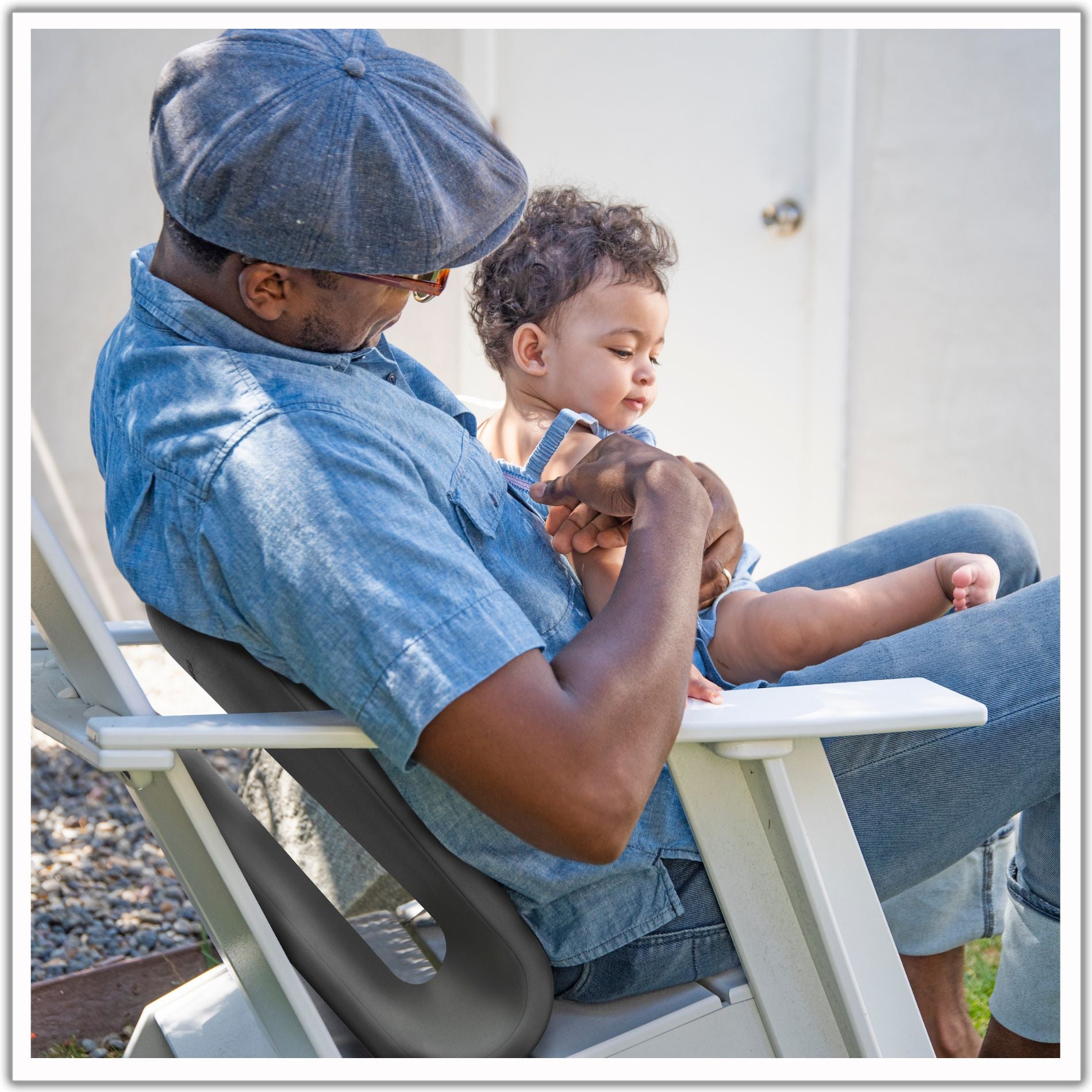 Made for Multitasking.
The average rocking chair isn't exactly travel-friendly, and lugging a glider around the house is just unrealistic. The Ready Rocker is compact, portable and light.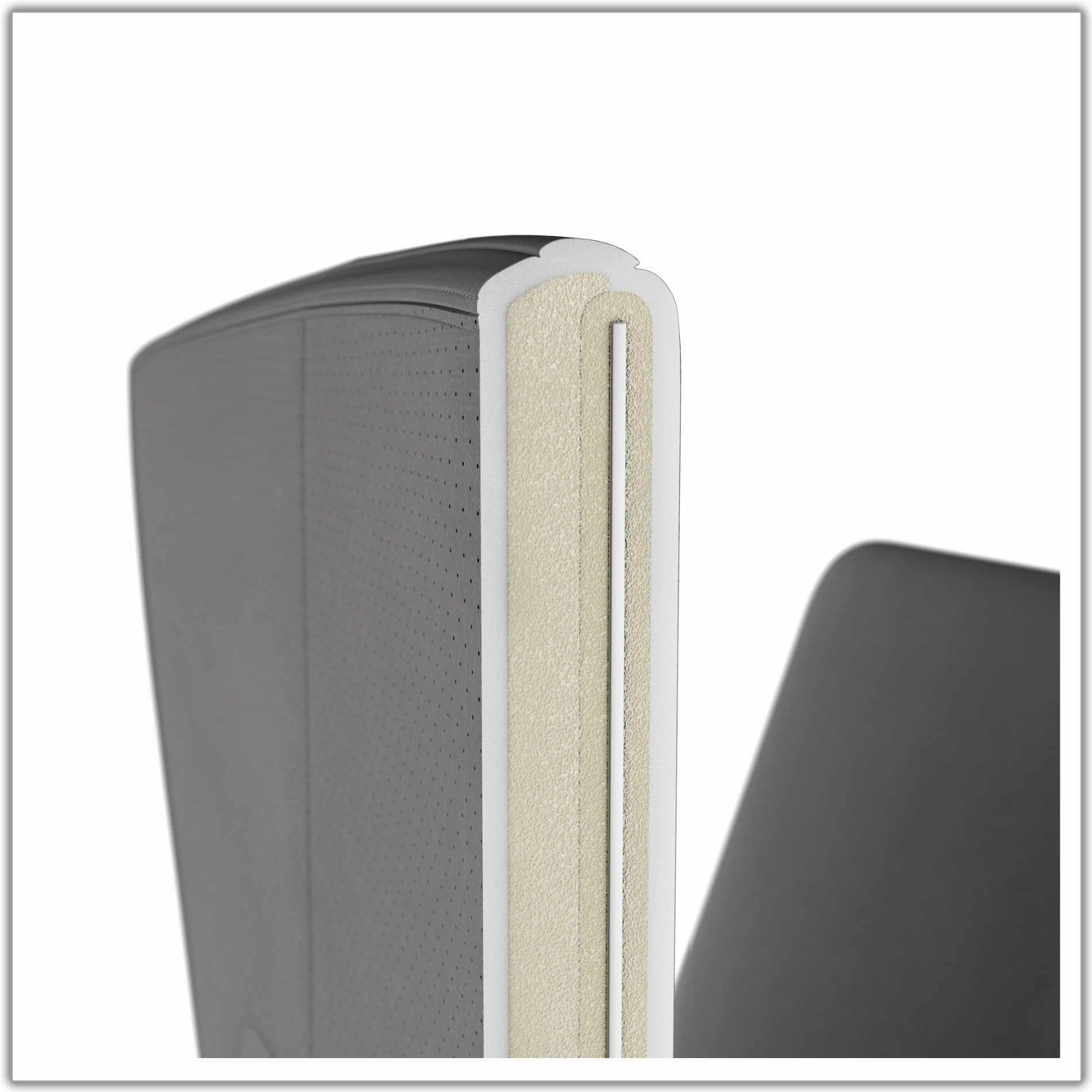 Strong Bones, Soft Skin.
From the inside out, the Ready Rocker was built with you in mind. It starts with a remarkably strong, specially treated alloy. Carefully sourced foam and premium fabrics are used to create a protective shell and soft, stylish outer cover.