It's as simple as 1, 2, 3...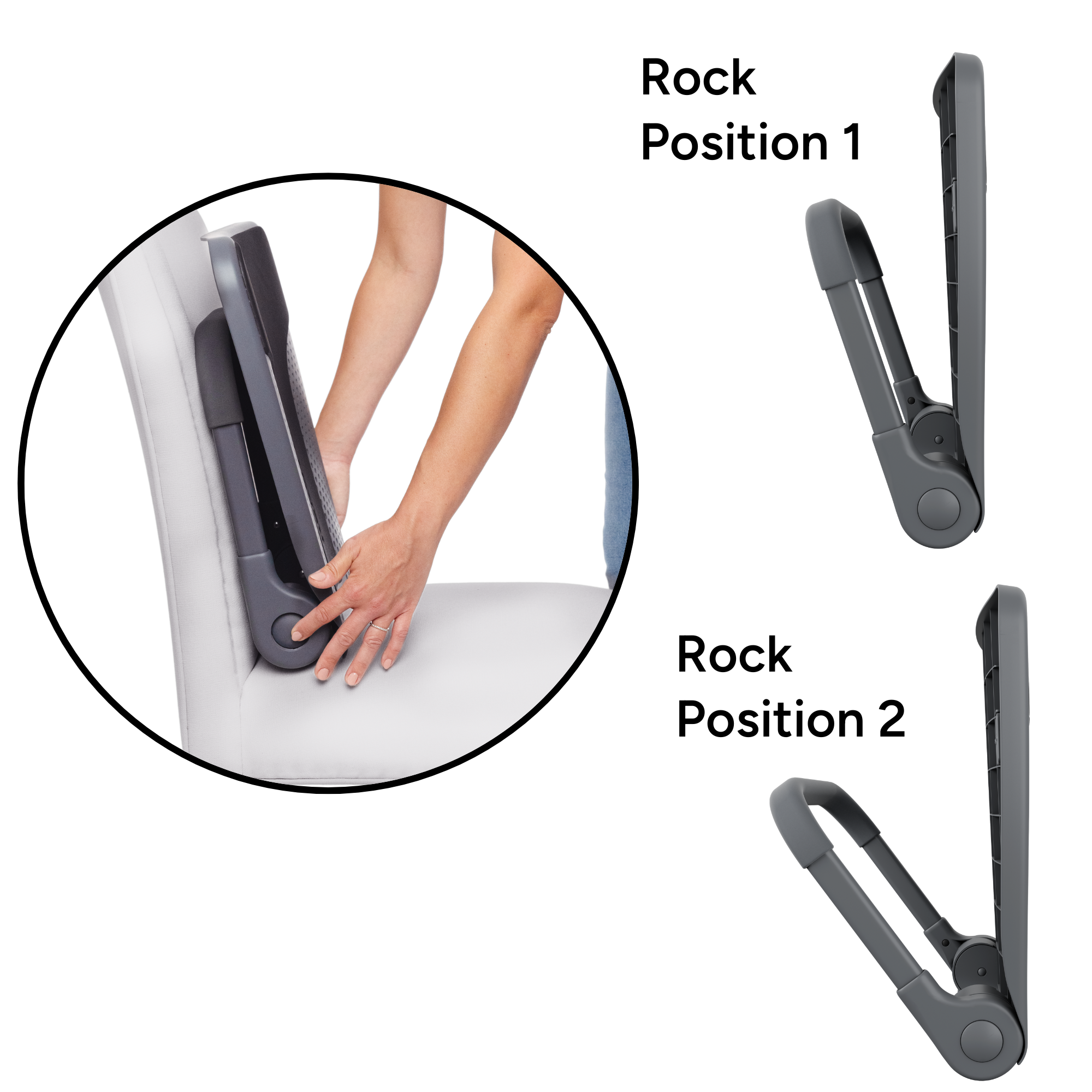 1. OPEN
Open the Ready Rocker to your desired rock position by pushing in BOTH side buttons simultaneously. With both buttons pressed, open the Ready Rocker to either Rock Position 1 or 2. The rocker will click into either desired position.

When using the Ready Rocker on furniture with less seating space, we recommend opening the Ready Rocker to Rock Position 1.

When using the ReadyRocker on deep seating,we recommend opening the Ready Rocker to Rock Position 2.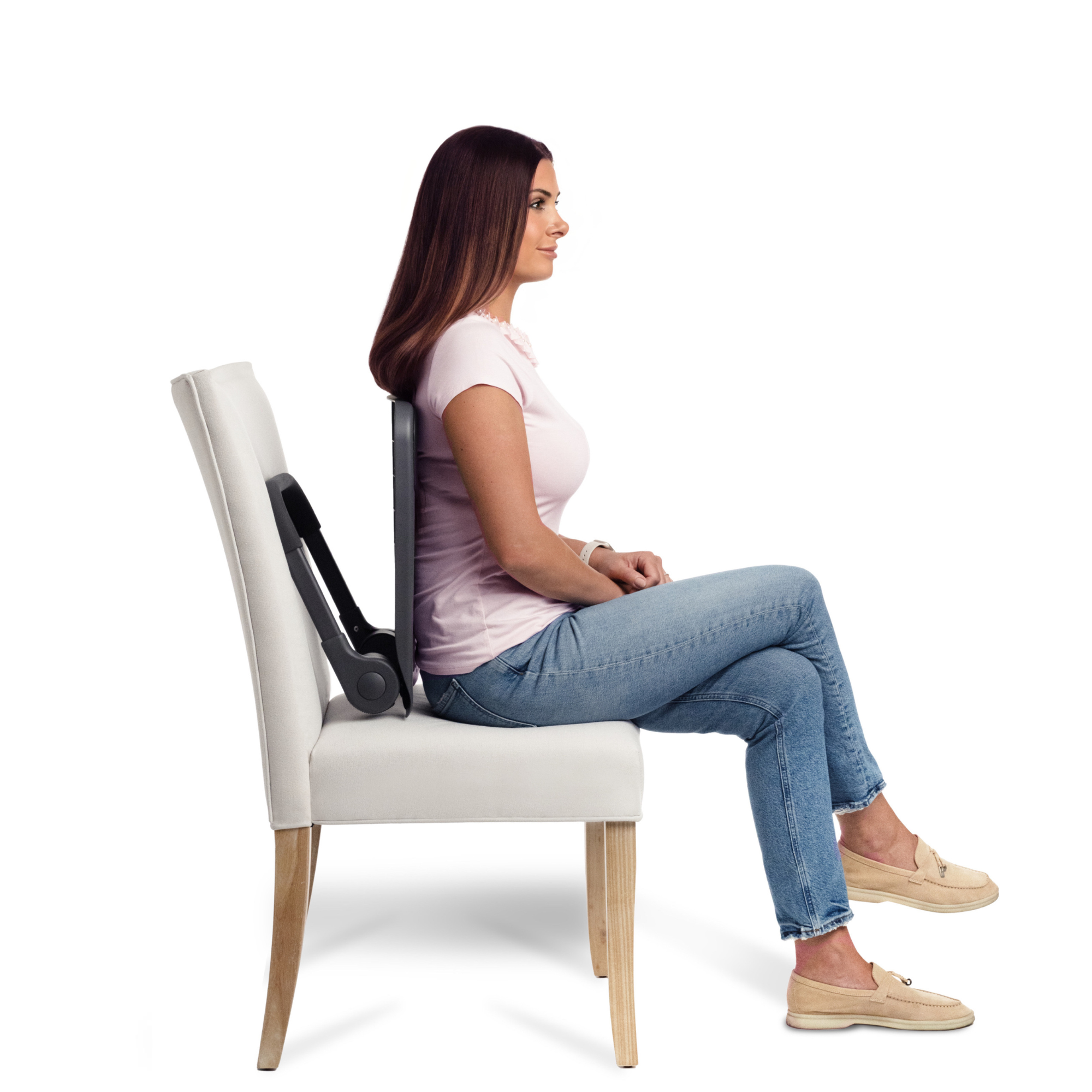 2. SIT
Sit with the Ready Rocker between your back and the stationary surface, making sure that there is enough room to rock comfortably and securely.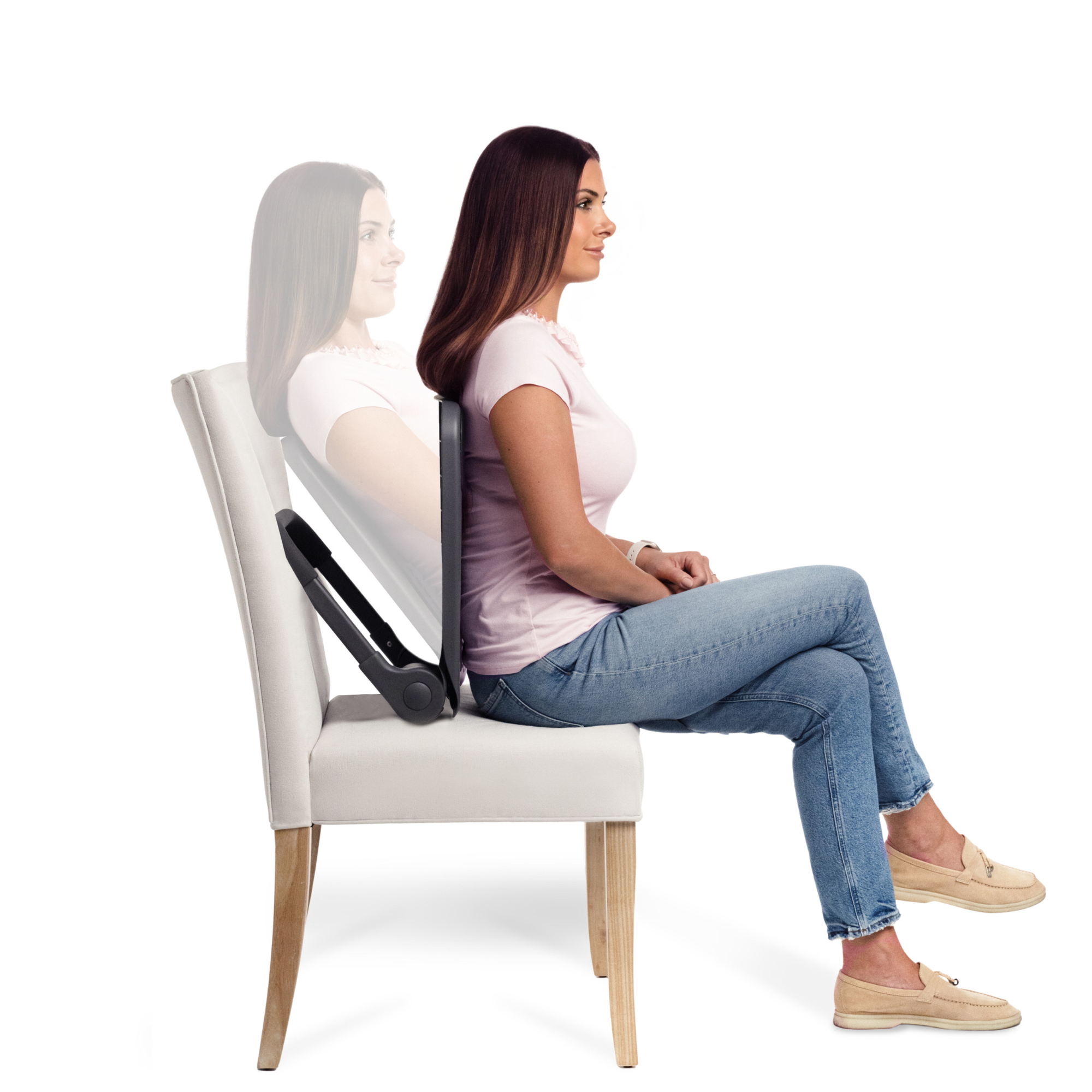 3. SHIFT
Shift your weight into the Ready Rocker, pushing back gently until reclined, then simply allow the rocker to rebound you forward. Repeat and enjoy!
Use the Ready Rocker
Virtually Anywhere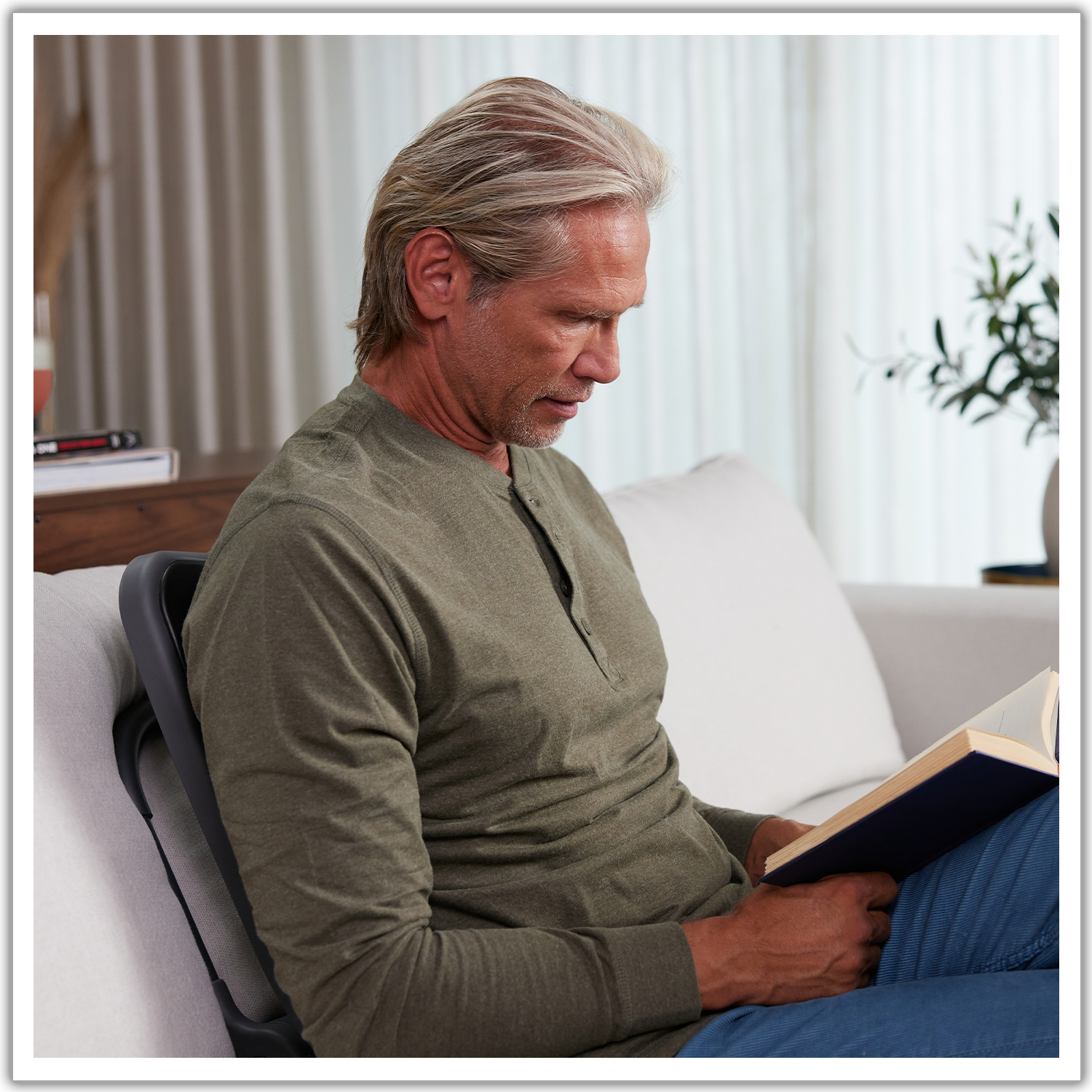 STAY
Enjoy your home again – all of it. Now you can rock in your bed, on the sofa, at the table, or even in your backyard.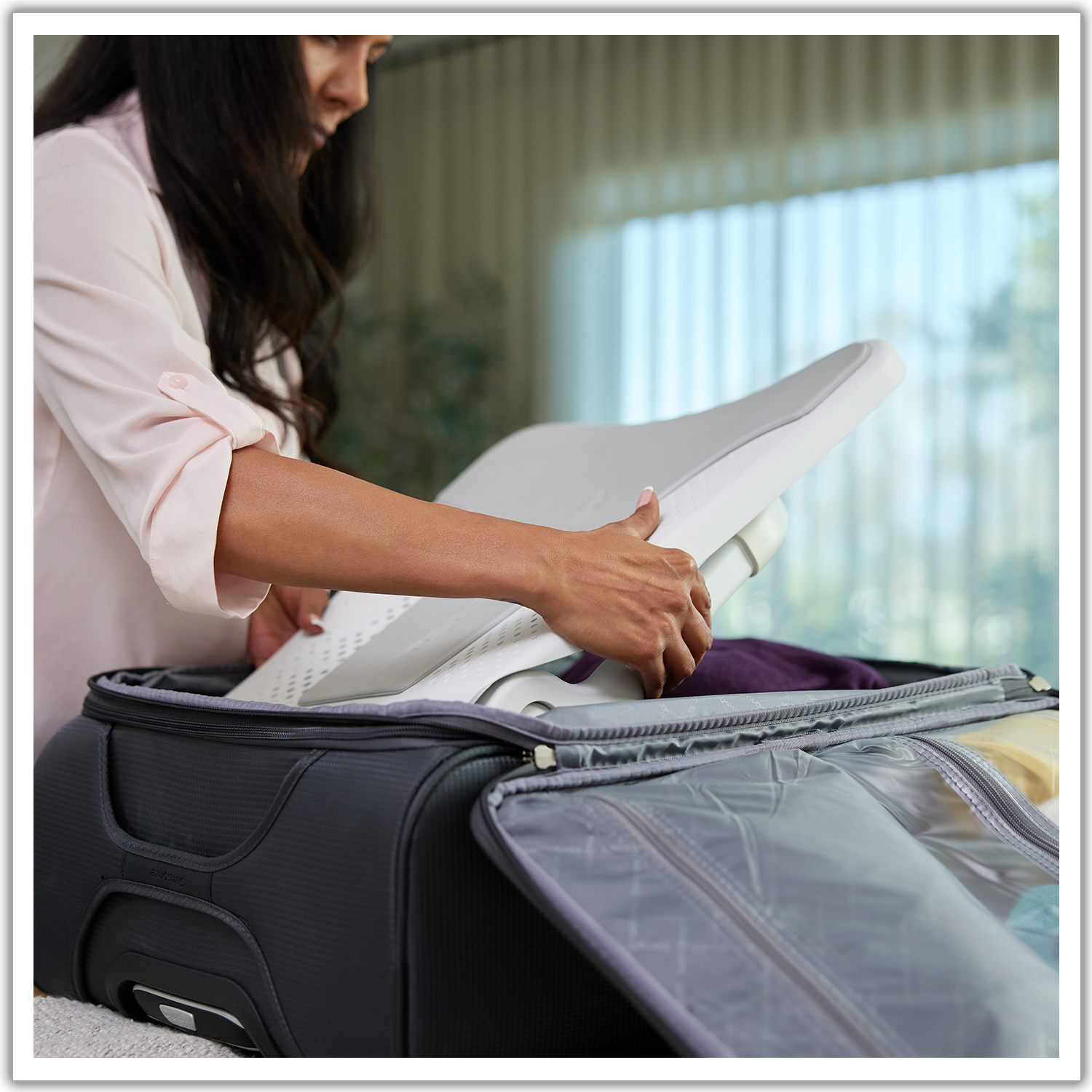 GO
Take your Ready Rocker to the park, school, out for dinner, and in your carry-on on vacation. The Ready Rocker is perfect for travel. 
STORE
We know free space is hard to come by these days. The Ready Rocker 3.0 is fully collapsible, allowing it to store beautifully in your closet, trunk of your car, and under your bed!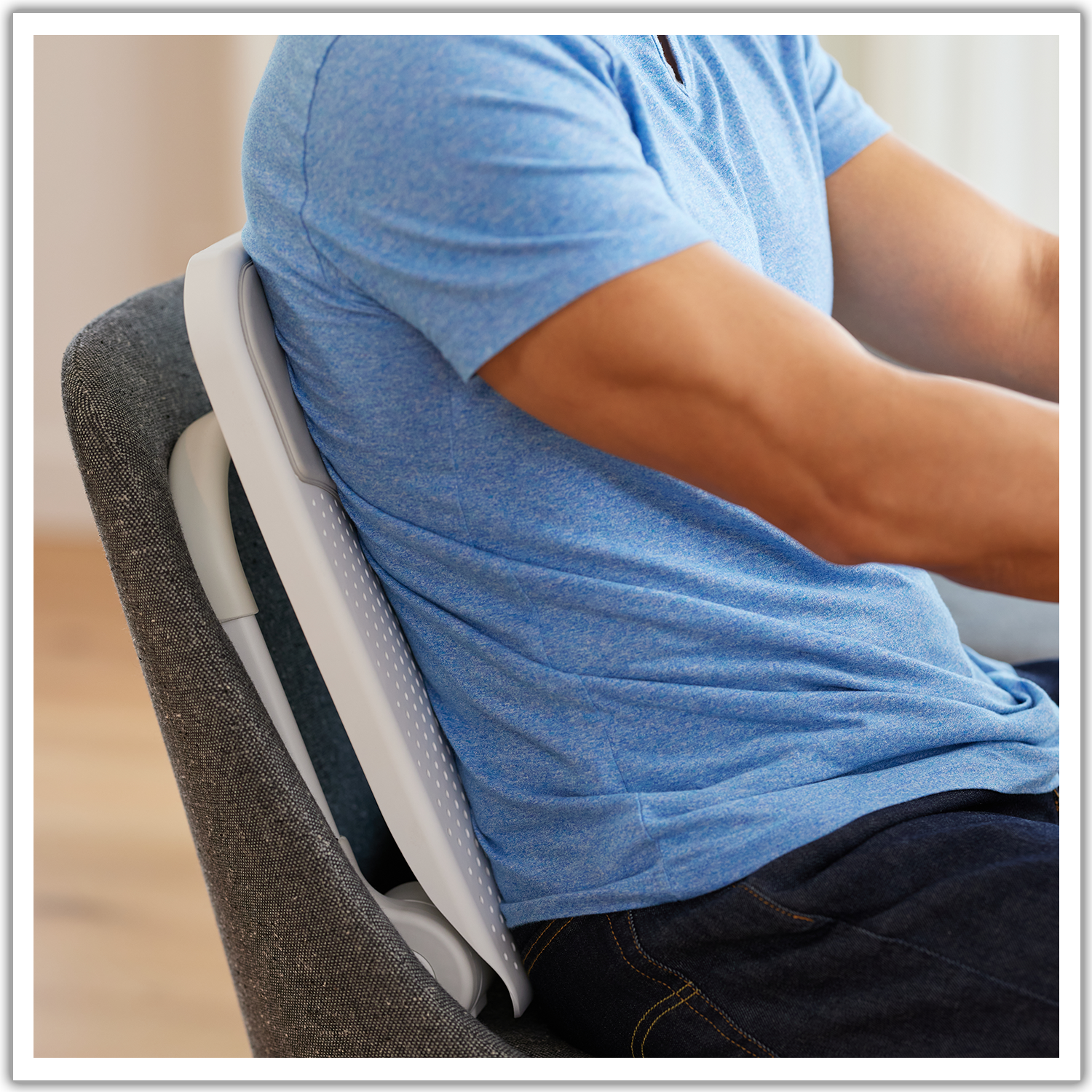 We've got your back.
Literally.
Designed to take the pressure off your back and joints while providing comfort and support. The precision engineering and patented technology gently rebounds you forward to create the perfect rocking motion.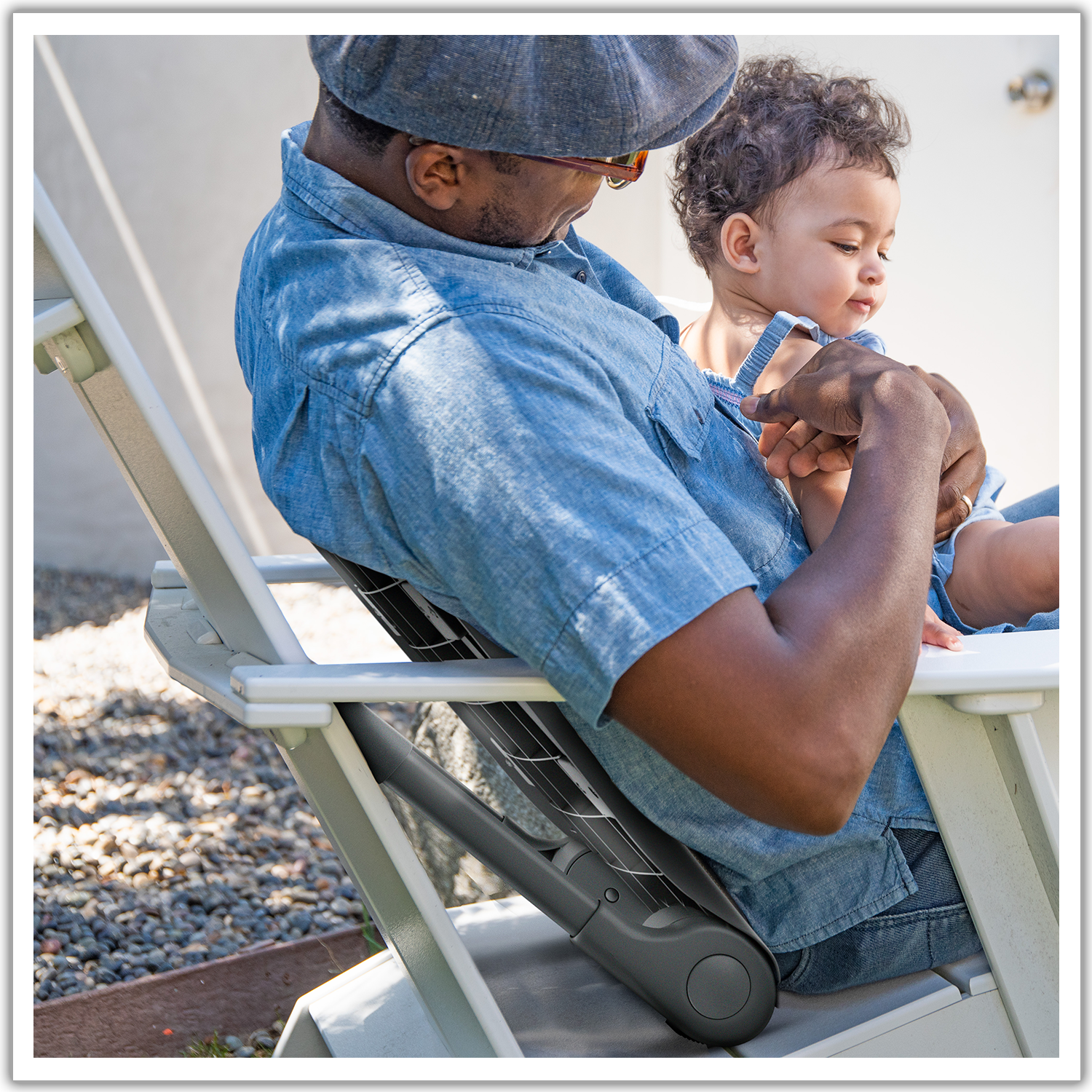 Made for Multitasking.
The average rocking chair isn't exactly travel-friendly, and lugging a glider around the house is just unrealistic. The Ready Rocker is compact, portable and light. 
Ready Rocker 3.0 Features
Carefully sourced EVA foam provides comfort. The non-slip base keeps the rocker in place and protects surfaces. The padded prop bar safely grips and guards furniture and walls.