Ready Rocker® Slate
Risk-Free Guarantee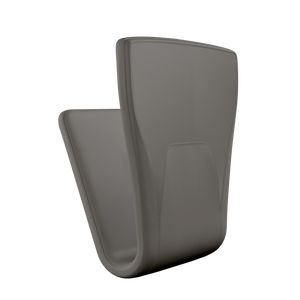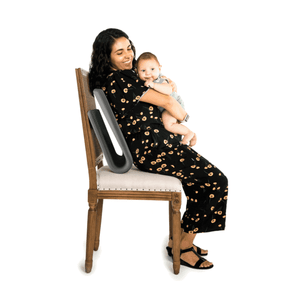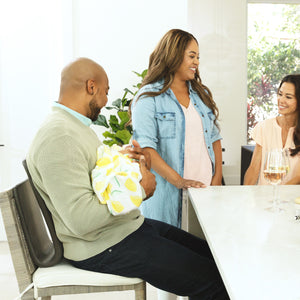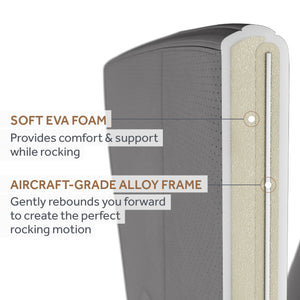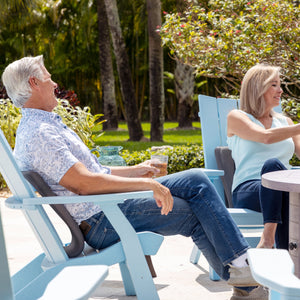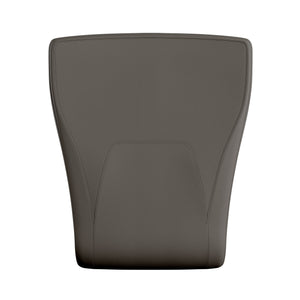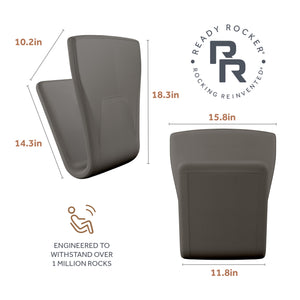 PRODUCT OVERVIEW
Invented by first-time parents, the Ready Rocker is the world's first patented, portable rocker that instantly converts almost anything (bed, sofa, chair, bench) into a rocker. The award-winning invention has revolutionized the way the world rocks. The ergonomic design and soft, high-performance foam deliver comfort and lumbar support, taking pressure off your back and joints. Whether you are in your bed, living room, office, or traveling and on-the-go, you can get your daily dose of rocking health benefits that can help you: soothe/nurse baby, relax, relieve pain, de-stress, calm anxiety, improve sleep, and feel better! Rock anytime, anywhere - it's rocking, reinvented.®
Product Specs
Materials
Frame

Strong aircraft-grade aluminum alloy frame
Maintains consistent tension & rebound
Precision engineered to last beyond a million rocks

Foam

Soft, high-performance EVA comfort foam
Maintains its shape & supports your back

Fabric

Premium soft fabrics are used
Stylish & protective outer cover
Easy to clean

Care

Spot clean with mild soap and water
Wipe away spills to help prevent stains
DO NOT saturate material
DO NOT machine wash/dry
Size
Dimensions

Height: 17"
Width: 16"
Depth: 11"

Weight
"GAME-CHANGER"
"THIS MIGHT BE MY ALL-TIME FAVORITE ITEM"
"IT'S GENIUS"
"WOW, THAT'S REALLY COOL - LOVE"
"I KNOW, VERY COOL"
KRIS JENNER & ELLEN
"DOES IT GET ANY BETTER
THAN THIS?"
"IT'S AN EXCELLENT OPTION FOR TRAVEL…IT'S VERSATILE, TOO; USE IT WITH ALMOST ANY TYPE OF CHAIR"
"THANK GOD IS ALL I CAN SAY"
"THIS INGENIOUS DEVICE TURNS ANYTHING INTO A ROCKER"
96%
of reviewers would recommend this product to a friend
| | |
| --- | --- |
| Functionality | |
| Quality & Design | |
Customer photos and videos
I will use this forever
I'm not one to write reviews, but I could rave about this product for days. We initially purchased this for my husbands grandmother, who had been living with us temporarily. We own one of those deep couches, which was really uncomfortable for her to sit on. The rocker gave her extra support so her feet could sit properly on the ground, and also allowed her to rock herself while sitting. It also provided her with momentum so we could easily lift her up. We would move it around with her everywhere she went (dinner table, on the couch, at doctor appointments, visiting family). We ended up buying a 2nd one, which now gets used all around the house. I use it in bed at night for reading, my husband uses it to watch tv and my kids will try to steal it any chance they get. The adjustable dial in the back is pretty awesome, so you're not married to 1 specific rocking style. Overall this is just a really great concept that basically anyone can use.
| | |
| --- | --- |
| Functionality | |
| Quality & Design | |
Great Back Support
The ready rocker has been great for working from home! My job calls for sitting for long periods of time- this product helps alleviate my back pain and fixes my posture. The adjustable feature has been convenient when switching chairs/rooms. I would highly recommend this product if you need additional back support
| | |
| --- | --- |
| Functionality | |
| Quality & Design | |
I recommend this product
Used For
Baby & Parent
Back Pain & Support
Great for parents!
The Ready Rocker is a great product for parents. We use it to rock with our newborn and she loves it! It's lightweight, comfortable, and a very soft material. It offers great back support and is so easy to carry around the house wherever you need it. I love the adjustable knob as my husband and I prefer different tightness and can easily adjust! As our little one gets older we look forward to bringing it with us on vacations - it can turn any hard back into a rocking chair! I use it in regular chairs but also sitting on the floor against my couch. I recommend this product to other parents of little ones who are looking for a way to soothe and calm your baby.
| | |
| --- | --- |
| Functionality | |
| Quality & Design | |
Gift
I bought this as a gift for my granddaughter's baby shower. She was so happy to get it. Her husband is a outdoorsman and they do a lot of hiking, camping and they have a new baby that will rocked anywhere they go! I also love the rocker myself.
| | |
| --- | --- |
| Functionality | |
| Quality & Design | |
Rocker on the go
Really like mine and take it with me to some places. Gives me great back support with the ability to rock. I'm a new grandmom and I keep her at their home twice a week. I take it with me and it really helps me out.
| | |
| --- | --- |
| Functionality | |
| Quality & Design | |
| | |
| --- | --- |
| Functionality | |
| Quality & Design | |
Reviewing
Ready Rocker® Carbon
I recommend this product
Back saver!
Who would've thought that something so simple could be such a game changer! I love this rocker!
It supports my back and makes the hours of rocking our babies easy and painless!
Cool product
Just started using it in my home office, great for posture and back support.
| | |
| --- | --- |
| Functionality | |
| Quality & Design | |